Google Ads Certified Consultant & SEO Expert
Certified in Google Ads Fundamentals, Search, Mobile, Video, Shopping, Display, Analytics & Google My Business
14 Years Of Digital Marketing Experience
Bob Stein
Digital Marketing Specialist
Connecticut SEO Experts
  (860) 659-7135 – bobstein@gmail.com
No long-term, locked-in shady agency contracts. Pay as you go. Pause at anytime

Certified Google Ads and 7 other current certifications. 14 Years Of SEO experience for $50/hour. A 10-hour retainer is all that is required. No questions asked
SEO Site Audits, On-Page SEO, Technical SEO, Local SEO, and Google My Business Optimization using Analytics, Search Console, and SEMrush.
Certified in Google Ads Fundamentals, Search, Mobile, Display, Video, Shopping. Google My Business, and Google Analytics. Digital Marketing Specialist with 14 years of experience developing SEO campaigns, managing & optimizing Google Ads accounts, conducting technical SEO audits, fixing on-site SEO errors, improving site speed, optimizing for local SEO. Social media management and content marketing.
In-depth keyword and competitor research, utilizing Google Analytics, SEMrush, and Google Search Console.  I have organic SEO ranking skills as well as Local SEO & WordPress SEO experience.
I use SEO and Google Ads professional tools such as SEMrush, SERanking, Ahrefs, MOZ, Keyword Planner, SpyFu, Optimizely, Screaming Frog Spider and many others.
Google Ads Certified Consulting Services
Manage and optimize Google Ads accounts.
Create targeted ads with keywords, call-to-actions, and extensions.
Implement bidding strategies and bid modifiers.
Track conversions, cost per conversion, CPC, and quality scores.
Optimize keyword match types, ad A/B testing, and search impression share.
Use pro tools to determine competitor strategies.
Re-marketing.
SEO Audits, On-Site, and Local SEO Services
Conduct SEO audits and resolve warnings and issues.
Improve WordPress website speed.
Keyword & competitor research for LSI-related and long-tail keywords.
Google rank tracking.
On-site SEO. Add Meta titles, descriptions, headers, bold, italics, internal & external links, and add SCHEMA code.
Off-site SEO.
Local SEO with Google My Business and Google Maps.
Utilize Google Analytics and Search Console data.
Google Certifications Current As Of April 2019
Google Ads Fundamentals
Google Ads Display
Google Ads Mobile
Google Ads Video
Google Ads Shopping
Google Analytics Individual Qualification
Google My Business Basics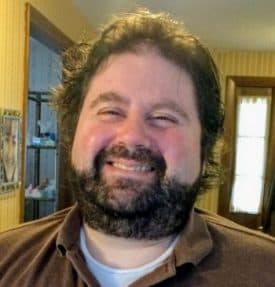 Google AdWords Manager & Local SEO Expert
No Agency-Style Long-Term Contract
Pay As You Go | 8 Google Certificates
For the past 5 years, I have provided digital marketing consulting services & management.
I specialize in local SEO (Google My Business Optimization, Top 3 Local SEO Map Pack, Google Maps placements), organic SEO, on-site technical SEO, and WordPress.
I am a certified Google AdWords manager.
Google certified in Analytics, Google AdWords Fundamentals, Search, Shopping, Mobile, Display, Video, and Google My Business.
I have 14 years of digital marketing experience and knowledge and use professional SEO tool including SEMrush, Google Search Console, Ahrefs, Screaming Frog Spider, Moz, SERanking, Google Keyword Planner, and others.
My consulting rate is $50 with a 10-hour retainer. No long-term contract. May pause campaign at any time.